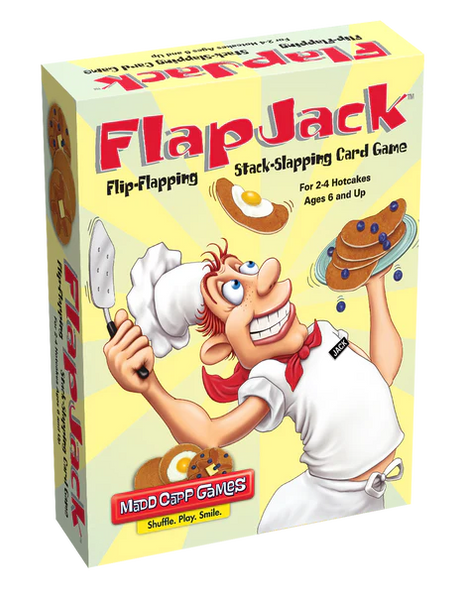 Description
DESCRIPTION 
A flip-flapping stack-slapping card game! For 2-4 hotcakes, ages 6 and up.

Welcome to Jack's Buttermilk Diner! Player-chefs take turns flipping pancake cards onto a diner plate. Be the first to slap a pancake topped with butter, syrup, blueberries, a happy face fruit medley, or an egg, and you win that pancake stack. Collect as many pancake stacks as possible before all the Flap Jacks are served. Look for "special diner plates" that can double your points! The player with the most pancake points, wins!
For 2-4 Players, Ages 6 and Up

Playing Time: 15 Minutes of Fun!